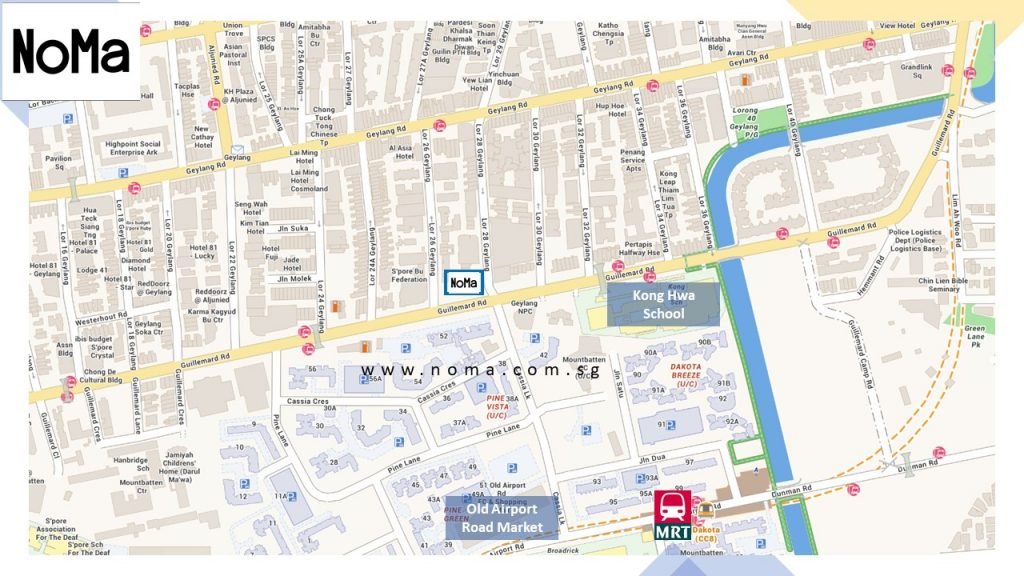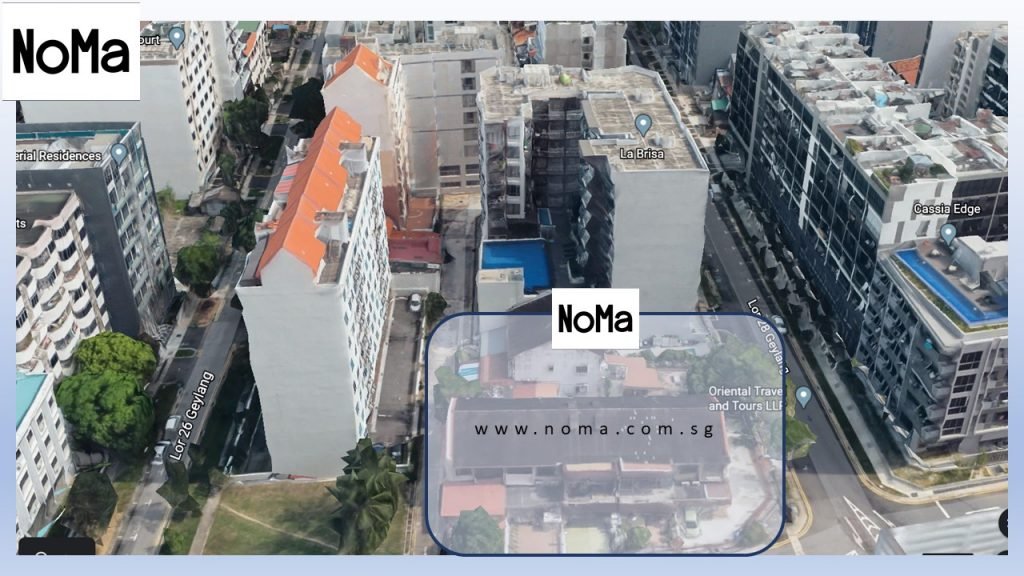 | | | |
| --- | --- | --- |
| Catergory | Amenites | Approx Distance |
| MRT Station | DAKOTA MRT (CC8) | 0.54 km |
| | MOUNTBATTEN MRT (CC7) | 0.59 km |
| | ALJUNIED MRT (EW9) | 0.62 km |
| | PAYA LEBAR MRT (CC9 EW8) | 1.24 KM |
| | STADIUM MRT (CC6) | 1.37 KM |
| | KALLANG MRT (EW10) | 1.48 KM |
| | KATONG PARK MRT (TE24) | 1.49 KM |
| | MATTAR MRT (DT25) | 1.75 KM |
| | MACPHERSON MRT (CC10 DT26) | 1.83 KM |
| | GEYLANG BAHRU MRT (DT24) | 1.84 KM |
| | AMBER MRT (TE25) | 1.94 KM |
| | TANJONG RHU MRT (TE23) | 1.96 KM |
| Schools | KONG HWA SCHOOL (PRIMARY) | 0.32 km |
| | BROADRICK SECONDARY SCHOOL | 0.52 km |
| | ETON HOUSE INTERNATIONAL SCHOOL | 0.63 km |
| | GEYLANG METHODIST SCHOOL (PRIMARY) | 0.71 km |
| | GEYLANG METHODIST SCHOOL (SECONDARY) | 0.75 km |
| | CHUNG CHENG HIGH SCHOOL | 0.97 km |
| | DUNMAN HIGH SCHOOL | 1.27 km |
| | TANJONG KATONG GIRLS' SCHOOL | 1.37 km |
| | TANJONG KATONG SECONDARY SCHOOL | 1.48 km |
| | CANADIAN INTERNATIONAL SCHOOL | 1.70 km |
| | CANOSSA CATHOLIC PRIMARY SCHOOL | 1.74 km |
| | CHATSWORTH INTERNATIONAL SCHOOL | 1.81 km |
| | MACHPHERSON SECONDARY SCHOOL | 1.86 km |
| | TANJONG KATONG PRIMARY SCHOOL | 1.88 km |
| Groceries & Supermarts | NTUC FAIRPRICE (JALAN TIGA) | 0.38 km |
| | NTUC FAIRPRICE (GEYLANG LOR 38) | 0.58 km |
| | GIANT (BLK 118 ALJUNIED) | 1.04 km |
| | NTUC FAIRPRICE (GEYLANG EAST) | 1.2 km |
| | SHENG SIONG SUPERMARKET (TANJONG KATONG) | 1.21 km |
| | GIANT (TANJONG KATONG COMPLEX) | 1.26 km |
| | COLD STORAGE ( KALLANG LEISURE PARK) | 1.32 km |
| | NTUC FAIRPRICE (5 UPPER BOON KENG ROAD) | 1.32 km |
| | NTUC FAIRPRICE (SPORTS HUB) | 1.52 km |
| | GIANT (UPPER BOON KENG) | 1.53 km |
| | NTUC FAIRPRICE (JOO CHIAT COMPLEX) | 1.71 km |
| | NTUC FAIRPRICE (KALLANG BAHRU) | 1.89 km |
| | NTUC FAIRPRICE (CIRCUIT BLK 77) | 1.94 km |
| Shopping Malls | GUILLEMARD VILLAGE | 0.65 km |
| | CITY PLAZA | 1 km |
| | KINEX | 1.8 km |
| | TANJONG KATONG COMPLEX | 1.9 km |
| | SINGPOST CENTRE | 2.3 km |
| | PAYA LEBAR QUARTER MALL | 2.4 km |
| | KALLANG WAVE MALL | 2.6 km |
| Food Centre | 51 OLD AIRPORT ROAD FOOD CENTRE | 0.36 km |
| | KALLANG ESTATE FRESH MARKET & FOOD CENTRE | 0.47 km |
| | SIMS VISTA MARKET & FOOD CENTRE | 0.91 km |
| | HAIG ROAD MARKET & FOOD CENTRE | 1.8 km |
| Other Amenities | KALLANG SUUASH, TENNIS & NETBALL CENTRE | 2.3 km |
| | GEYLANG EAST PUBLIC LIBRARY | 0.66 km |
(Disclaimer: All indicated distances and travel time above from Noma are approximate only.)
Noma is located at Guillemard Road in District  14 which is just minutes walk to Dakota MRT  Station and highly accessible to Central Business District by train which is only 5-6 stops to Raffles Place MRT Station & City Hall MRT station.
For parents looking at schools, Geylang Methodist School, Kong Hwa School and Broadrick Secondary School are all close to Noma condo.
Book An Appointment to view NoMa ShowFlat & get VVIP Discounts (Limited Time), Direct Developer Price, & Hardcopy E-Brochure. Guaranteed with Best Price Possible.
OR
Fill up the form on the right and get a copy of NOMA Price, E-Brochure, and Latest Updates!
Strictly no spam policy.